Welcome to Rapid Regional Foot Clinic!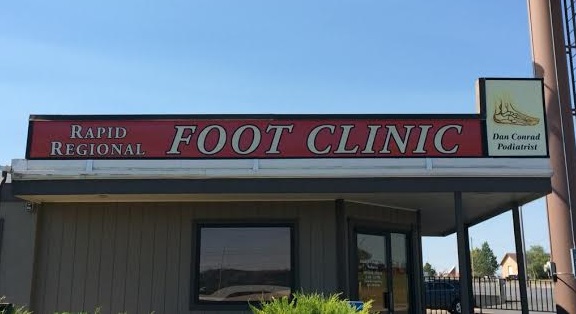 We offer the highest level of podiatric services in the Rapid City, South Dakota area. Whether you need to have an examination or you need a specific podiatric treatment, our friendly and knowledgeable team will happily assist you.
 
We are completely committed to good health and healing. Dr.Conrad will take his time to listen, inform and suggest solutions for your individual concerns. Our customer service concentrated approach ensures that you will always receive the very best treatment that will be delivered in a manner that is perfect for your individual situation.
 
Visit our services page to see a complete list of podiatric conditions and treatments.
 
We are a locally owned clinic that is full licensed, insured, board certified and bonded. Over the years we have received numerous positive references which are available upon request. For your convenience, we accept cash, credit cards and most insurance plans, including Medicare.
 
We offer our services for both children and adults suffering from foot disorders, foot pain or those in need of foot surgery. We will always provide you with the most excellent customer care, incredibly specialized attention and genuinely caring consultants.
 
If you are in the Rapid City, South Dakota area and you would like more information about any of our podiatric services, or if you need to set up an appointment with one of our professionals, call us today!